Happy Six-Month Birthday, little guy! Oscar was two months old when we got him, which was four months ago today. He's small for his age at just under seven pounds, but he has the heart of a dragon and I adore him. He's a tiny, fierce love machine.
To celebrate his birthday/gotcha day, I was attempting to get action shots earlier this evening. He responded by flopping in my lap, so this is a modified action shot with Stan and Udo pitching in.
The rest of the evening has been spent taking tornado precautions because two rotating supercells have cruised by a few miles south of us. Oscar wasn't particularly bothered by it, as you can see.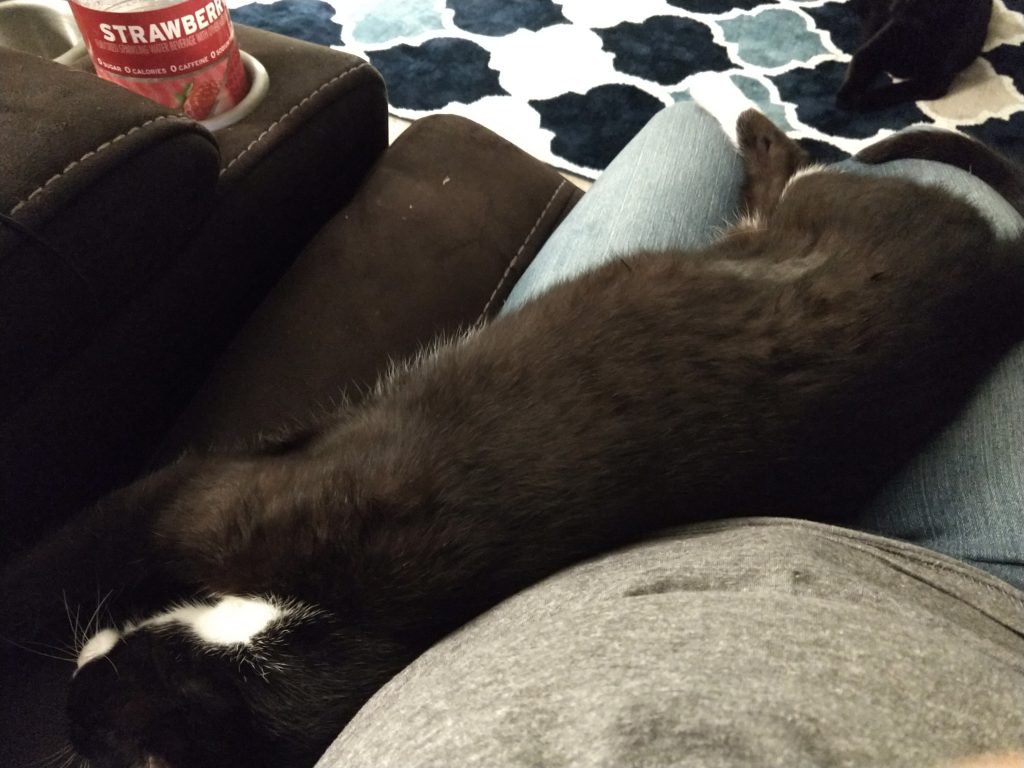 He still sleeps with abandon, and I don't expect that to change anytime soon. Maybe he can give me some pointers.