I decided to write the kitten post early today, so of course Oscar did his usual afternoon hide-and-seek routine to prevent me from getting a picture for it. I've found most of his spots by now, though. He was under the bed and not wanting to come out, so I just flopped in the floor and started taking pictures anyway. He couldn't resist the opportunity to snug.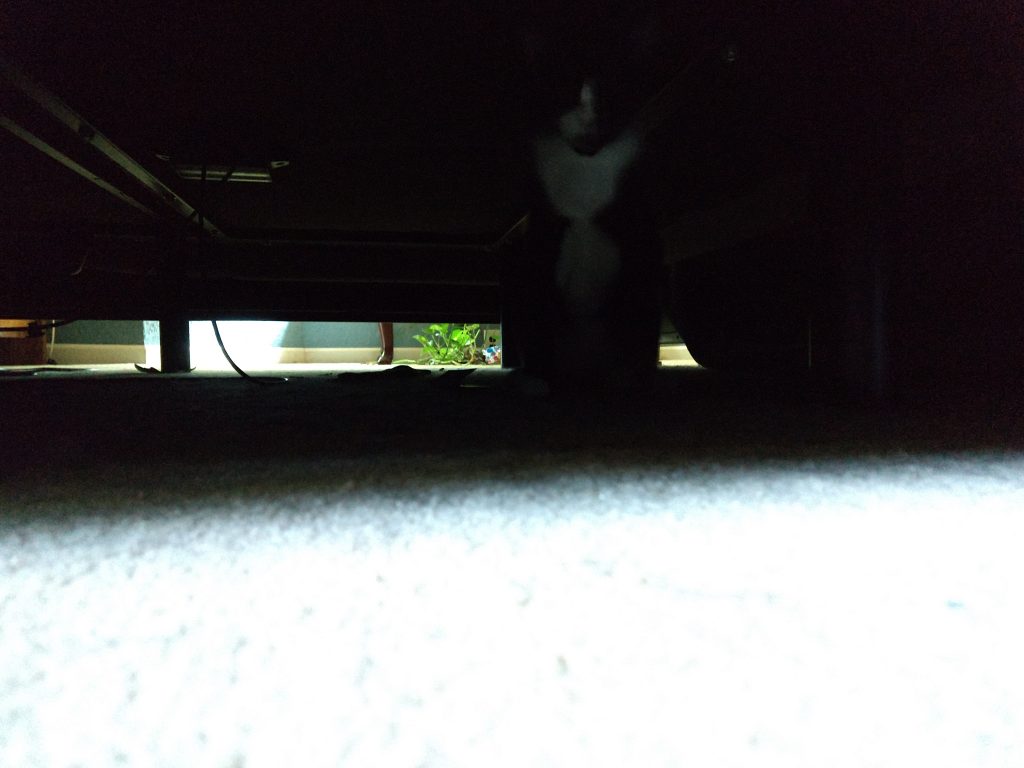 Udo had to horn in as I was attempting to get non-blurry pictures. Oscar loved this, but it did not help the blur situation much.
I can't complain, though. We had a lovely snug and got some excellent pictures to remember the day, including some outtakes.
I love these weirdos. It's been a very happy 4th!