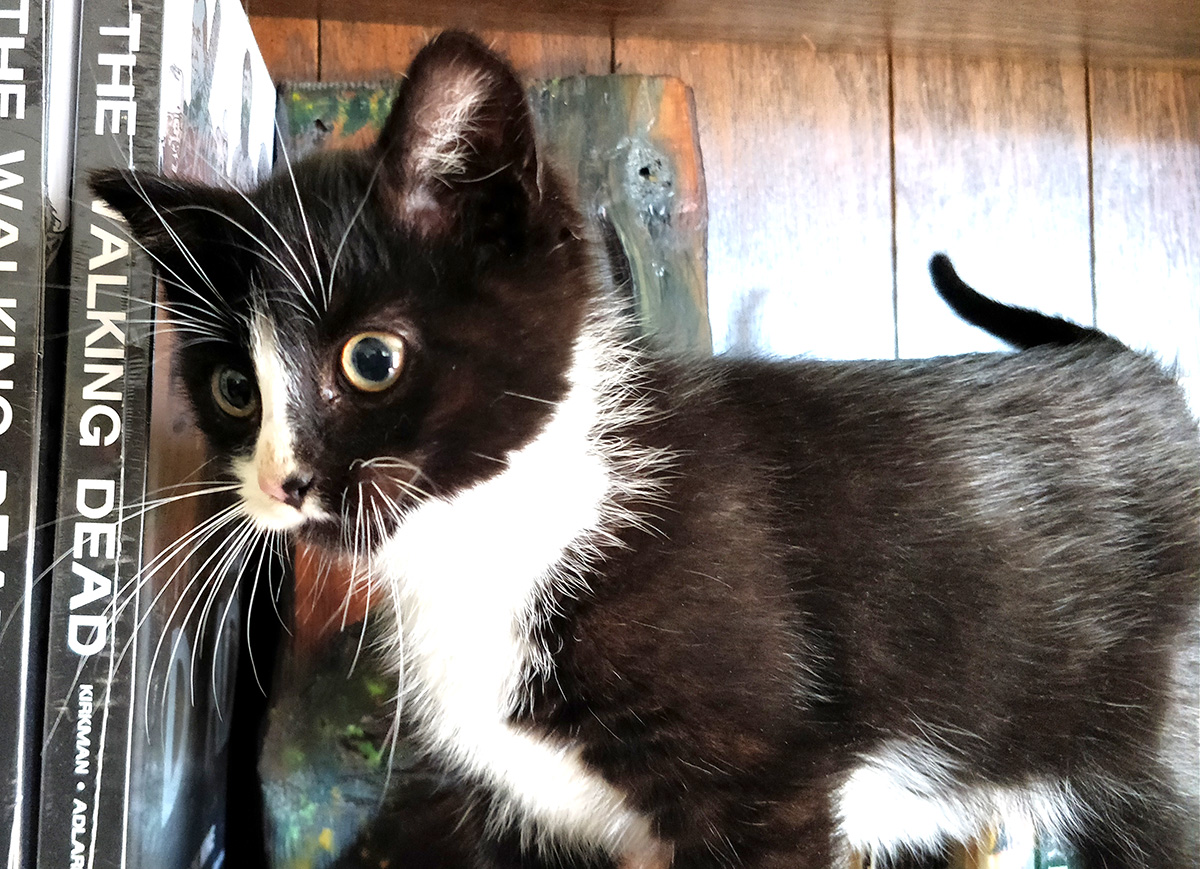 "Oscar" began his second day with us today, after a full night's rest that consisted mostly of sleeping on Mom, punctuated with occasional travel to bite my nose or fingers.
He's definitely feeling much more full of his oats today, as he's begun rampaging about the living room in full-on Murder Kitten Mode (henceforth abbreviated as MKM), attacking anything from mouse toys to fluffy balls to air molecules to the existential dread of existence itself. All fell before his might and needle-sharp claws.
He also REALLY likes to climb. EVERYTHING. We are so in for it next Christmas.
You'll be able to follow all the Kitten Madness at https://www.orksandcats.com/kpotd.